COSTA RICA
Costa Rica is, as its name suggests, is rich in places that arouse the interest of travelers both, for its natural areas of great beauty and its cities and places full of charm and history.
The distance of Costa Rican territory from the Pacific Ocean to the Caribbean Sea is 322 kilo-meters.
The variety of landscapes and microclimates that can be enjoyed in one day, make this country a heavenly destiny.
In only 51 thousand square kilometers, the traveler can find: sun and beach, adventure, nature and culture; necessary components to satisfy the taste of thousands of tourists who are in Cos-ta Rica looking for an ideal vacation.
A 20% of the territory of Costa Rica was established as National Parks and Reserves. Among the best known are: Chirripo Santa Rosa, Guanacaste, Corcovado, Tortuguero, Arenal, Poas, Irazu, Cahuita, Cabo Blanco, Manuel Antonio in Quepos, Braulio Carrillo. There are also several protected wetlands and the internationally famous Monteverde Private Reserve. Come to an unexplored destination and one of the most exotic places in the world, filled with a lot of natural wonders, including; fiery volcanoes, pristine beaches, rivers, virgin rain forests, abundant wildli-fe. Amazing natural beauty !, warm and hospitable people and much, much more!
East and northeast: Caribbean Sea
West and South: Pacific Ocean
Southeast: Panama
North: Nicaragua
Dry Season: Summer December to April.
Rainy Season: Winter May to Nov.
Three powers:
Executive
Legislative
Judicial
Population: Approx. 5 million
Language: Spanish
Official Currency: Colon
SAN JOSE, CAPITAL CITY
San Jose, Capital City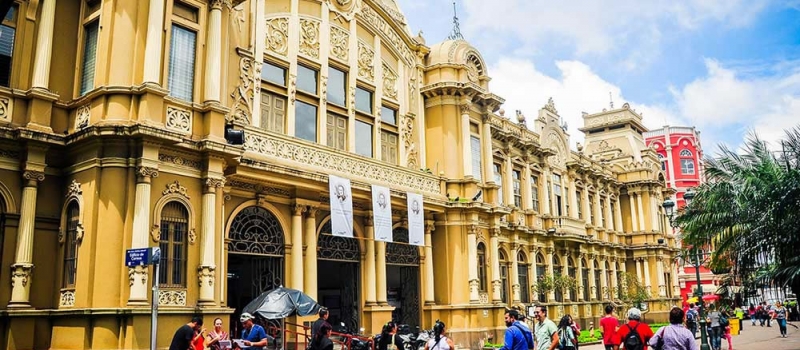 The country's capital, San Jose, has an area of 170 square kilometers and a population of about 1,000,000 inhabitants. It offers, like many other parts of the country, historical sites that speak of gradual, peaceful and democratic path taken by the Costa Rican people that indicates the national will to reach higher levels, based on the best from the world in every age.
Tourist activities:
• Horseback riding
• Walking around the city
• Recreational Cycling
• Purchases
• Visiting art galleries
• Observation of architectural and historical sites
• Observation of taverns
• Tasting meals
• Visit museums
• Observation of flora and fauna
CENTRAL VALLEY
CENTRAL VALLEY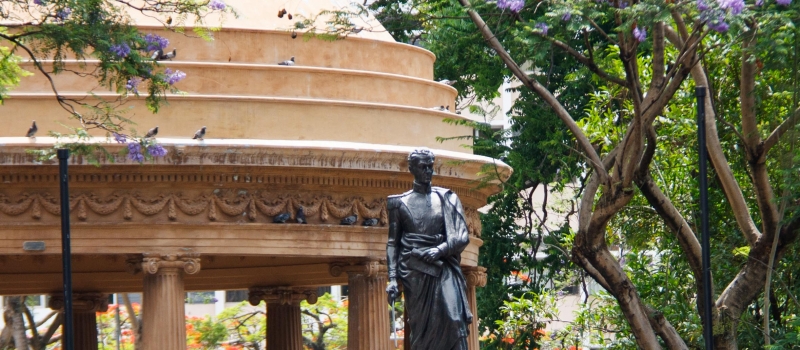 The district of San Jose is the capital of the Republic of Costa Rica and the head of the province of the same name. It is located in the center of the country, specifically on the plateau called intervolcánica Central Valley. San Jose is the most important country political, economic and social center as well as the main liaison point for transport and telecommunications. The Central Valley, the heart of Costa Rica, is where most of the population is concentrated. It consists of the heads of the provinces of San José, Heredia, Cartago and Alajuela, where the tourist has available a wide range of activities to do, from visiting the Irazu, Barva, Turrialba and Poas vol-canoes, know Costa Rican culture, visit museums or national parks, adventure tourism and even enjoy a delicious coffee in the Los Santos area. Among the charming towns of the Central Valley, one of the most popular is Sarchí, large production center for oxen typical carts and most recently home to a growing crafts industry.
Tourist activities:
• City Tour (day and night)
• Visit volcanoes: Irazu, Poas, Barva, Turrialba and Arenal
• Canopy
• Visit to Orosi (Viewpoints)
• Visit Museums
• Visit Theaters
• Tour to La Paz Waterfall
• Rafting
• Rapel
• Bungge
• Hikes
• Horseback Riding
• Bird watching
• Observation Caverns
• Visit the Butterfly Gardens
• Visit to the Serpentarium
• Boat rides
• Visit Trapiches
• Hot Springs
• Wildlife Observation
• Trout Fishing
• Shopping Mall and visits
• Tasting meals
• Shopping Handicrafts
CARIBBEAN
CARIBBEAN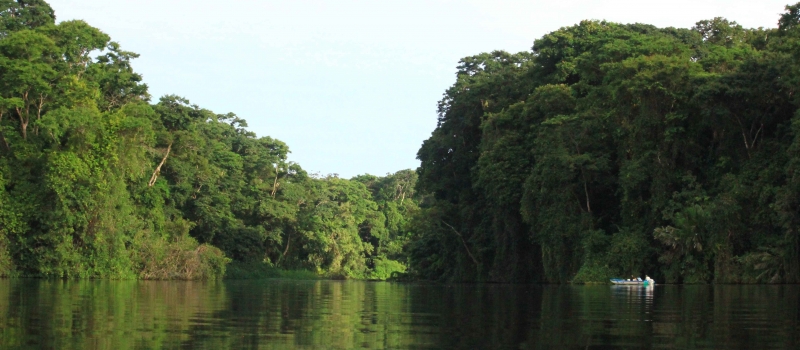 With an area of 9177.58 km2 and 320 kilometers of coastline, it includes the Caribbean coast extending from the San Juan River to the Sixaola River in the border with Panama. The city of Limón is located in the central sector of the tourism unit and is a center of scale and distribution of tourists. Main attractions: North Sector: Spawning green turtles on the beaches of Tortugue-ro National Park and the National Wildlife Refuge Barra del Colorado. This is complemented by the system of waterways linking the Port of Moín with Barra del Colorado, which is a unique attraction and simultaneously the only means of transportation. South Sector: Unique blend in the country of beaches, natural resources and Afro-Caribbean culture in the towns of Cahuita, Puerto Viejo and Gandoca-Manzanillo, where the mix of activities with adventure and natural history is given, is definitely complemented by culture, gastronomy and music. Highlights include coral reefs, multicolored sand beaches (from black, yellow, white and gray), coastal vegetation and forests of medium height.
Tourist activities:
• Sport fishing
• Boat Tours
• Diving reefs: Cahuita, Cocles, Punta Uva, Manzanillo, Punta Mona and Puerto Vargas
• Surf
• Hikes
• Watching turtles and birds
• Dolphin watching
• Horseback Riding
• Kayak sea and rivers
• Adventures in naturalistic trails
• Visit to Indian reservations: Keköldi and Bribri.
• Observation of architectural and historical sites: Black Star Line, the Post and Telegraph Buil-ding, Municipal Palace.
• Food Tasting: rice and beans, dokonú or blue dress, patí and plantintah, Pan bon, socosí, among others.
• Recreational cycling
GUANACASTE AREA
GUANACASTE AREA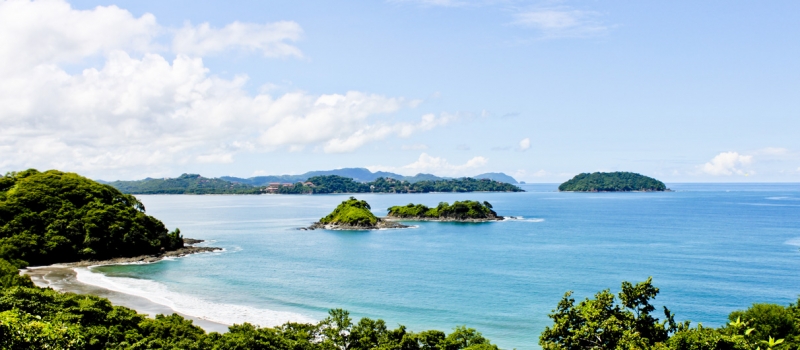 With a total area of 9529 km2 and over 700 kilometers of coastline, Guanacaste tourism unit includes the Pacific coast of Costa Rica from the border with Nicaragua to the mouth of the Rio Bongo in the Nicoya Peninsula. This unit houses are an important portion of the Costa Rican na-tural and cultural heritage. Not surprisingly, there is a significant number of protected coastal areas including in where life develops with exuberance aquatic, terrestrial, and mountain ecosystems. Along the Guanacaste coast are located numerous beaches that bathe the warm waters of the Pacific Ocean. The coastal scenery is exceptional. There are long beaches of whi-te sand and a gentle sea colored by intense blue. In the northern sector, two distribution cen-ters are located: Liberia and Santa Cruz which in turn interact with five major centers of tou-rism development which are Papagayo, El Coco, Flamingo, Conchal and Tamarindo. In the sout-hern sector the center of Nicoya distribution and development center Samara is located.
Tourist activities:
• Relaxation
• Health tourism
• Sport fishing
• Observation of architectural and historical sites in Abangares, Bagaces, Cañas, Liberia and Santa Cruz.
• Birding: Palo Verde, Curú, Isla Bolaños and Tenorio.
• Meal tasting
• Craft Purchase: Guaitil Crafts in Santa Cruz and San Vicente de Nicoya are made of pure clay.
• Recreational Cycling
• Hike
• Diving: Gulf of Papagayo and the Santa Catalina islands.
• Rural tourism activities: Ecotourism Baggins offering tours of the Tempisque River and Palo Verde National Park for observing crocodiles, birds and monkeys among others.
CENTRAL PACIFIC
CENTRAL PACIFIC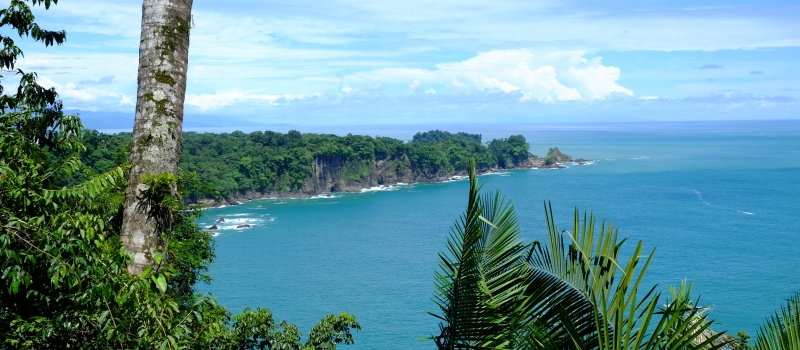 The tourism unit Puntarenas and the Gulf Islands has an area of 2442 km2 and 425 kilometers of coastline, stretching from Punta Conejo, south of Puerto Caldera River to the mouth of Bon-go. Its main center is the city of Puntarenas, which functions as a place of stay, distribution, scale and excursion. Peninsular Sector: there are tourist developments like Tambor, Santa Te-resa and Montezuma with a significant natural beauty within which, the beaches and the sun are an attractive greatly appreciated. Also highlight the Cabo Blanco Nature Reserve, the islands of San Lucas, Chira, Tortuga, Cocos Island. Central Sector: the most visit area is Jaco Beach, where surfing is the main activity, besides the city of Quepos, place of Manuel Antonio National Park, one of the most visited places in the country. Mountainous area: Monteverde area, known worldwide for its efforts towards conservation and a lifestyle centered on respect for nature. The main attraction is the Monteverde Biological Reserve, however a variety of natural sites, scenic roads, especially the quetzal bird watching, wildlife, hiking, canopy, trips to suspension bridges and visits to butterfly and frog farms.
Tourist activities:
• Adventure Tours
• Sport fishing: Quepos, Montezuma.
• Birding: Negritos, Birds, Cabo Blanco, Carara and Curú
• Visit to archaeological and historical sites: Port Captaincy General, the Mora y Cañas and the Central Church Park, Old San Lucas Penitentiary.
• Horseback Riding
• Visit national parks Carara, Manuel Antonio.
• Extreme sports: cycling, ATV tours, ultralight flights, canopy, among others.
SOUTH PACIFIC
SOUTH PACIFIC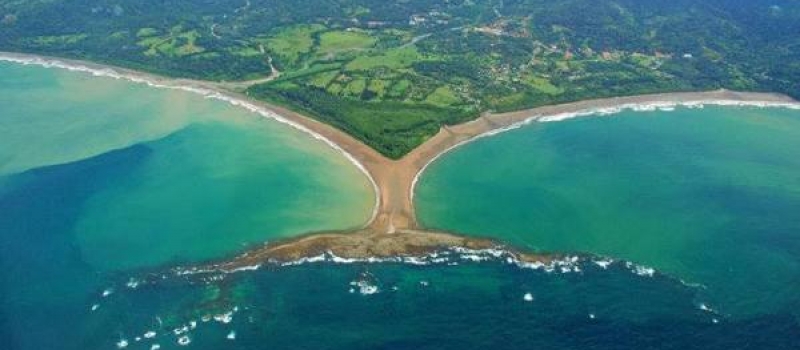 The South Pacific area of Costa Rica, is full of scenic beauty with beaches, mountainous areas, valleys and lush tropical rainforest, which make a variety of habitats that protect its flora and fauna.
The vast natural biodiversity that characterizes the Costa Rican territory also covers people. Here live, in full respect and harmony, people of all colors and all creeds. This clear tolerance behavior of Costa Rica, has become a warm, spontaneous and helpful person hard to find in other parts of the world.
Here the largest number of protected areas and indigenous reserves of Costa Rica, as well as pre-Columbian archaeological remains, with handicrafts great detail focus: gold pieces, pottery, stone sculptures and spheres of almost perfect stone in many sizes, unique in the world who have gained the interest of scientists and great popularity.
Tourist activities:
• Adventure Tours
• Sport fishing: Puerto Jimenez, Golfito and Zancudo.
• Bird watching: whale, Térraba-Sierpe, Golfito, Corcovado and added to this the Wilson Botani-cal Garden
• Visit to caves: Fila de Cal
• Horseback Riding: Rivas de Perez Zeledon, Dominical, Palmar Sur, Rincon de Osa, Puerto Ji-menez, Tiller, San Vito, as well as several beaches among which are: Dominical, Ballena, Tortuga, Drake, Platanares, Carate.
• Visit national parks: Chirripó, Piedras Blancas, La Amistad and Corcovado.
• Extreme sports: cycling, ATV tours, ultralight flights, canopy, among others.
NORTH LOWLANDS
NORTH LOWLANDS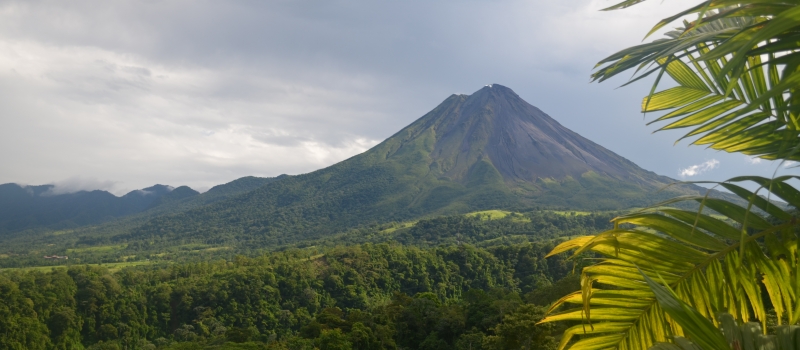 The northern lowlands have several protected areas, lakes, lagoons, volcanoes, rivers and wa-terfalls, in order to properly take advantage of these benefits, there has been a thriving tourist development in services and adventure sites. Thanks to frequent rains, it has, evergreen rain forests and fertile plains, natural environments that are water sanctuaries for birds, reptiles, mammals and the prehistoric Gaspar fish. There are rivers that develop adventure activities and observation of nature: Penas Blancas, San Carlos, Toro, Puerto Viejo and Sarapiqui:. The district of Sarapiqui is recognized as a scientific research site and the last stronghold of endan-gered species such as the green macaw.
Tourist activities:
• Participation in shifts: bull riding championships and cattle auctions.
• Horseback Riding: Tilarán, Fortuna, Bajo del Toro, Caño Black, Puerto Viejo de Sarapiqui.
• Recreational Cycling: Fortuna waterfall, agricultural plantations, Volcano and Arenal reservoir and a road linking Fortuna with Monteverde
• Hikes
• Boat Tours: Cold River, San Carlos, Sarapiqui, Puerto Viejo, among others.
• Visit of caves.
• Observations flora and fauna: National Parks Arenal and Juan Castro Blanco, the Wildlife Re-fuge Caño Black and Bosque Alegre complemented with other sites protected private: Danaus Botanical Garden, La Selva Biological Station, Selva Verde and Reserve Tirimbina.
• Adventure trails, suspension bridges: Fortuna, La Virgen and Puerto Viejo de Sarapiqui.
Rural Community Tourism: Hostels heliconias, cataract, San Juan, Poco Sol Biological Station and shelter and Wildlife Refuge Bosque Alegre.